Carribean Area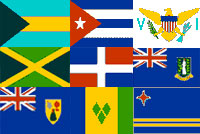 Company: EXPERT LINEARS AMERICA, LLC. Sales and Service
Name (call) of the marketing manager: Bob Hardie (W5UQ)
Address: PO Box 1224
Zip code: 77355
City: Magnolia (near Houston)
Country: Texas
E-mail:
This email address is being protected from spambots. You need JavaScript enabled to view it.
Ph.: +001 281-259-7877 / +001 281-725-2113

December 2015: Expert Amps USA is no longer a
distributor having decided, on their own, to go out of business.
Our standard two year warranty service for amplifiers sold by Expert Amps USA is now available through Expert Linears America or at SPE's facility in Rome, Italy.